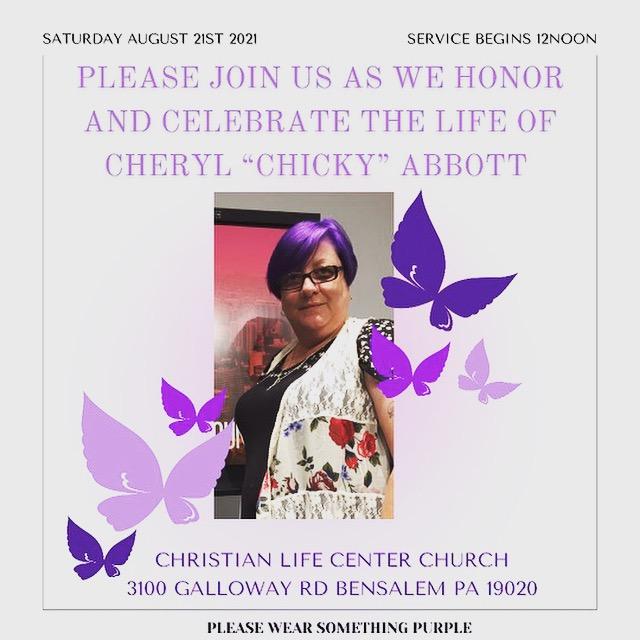 To Our Dear Clients;
It is with sadness that we share the news that on Wednesday July 21st, 2021 our coworker and friend, "Chicky" Cheryl Abbott has passed on to heaven. She battled multiple layers of illness and was a brave warrior woman and never lost her faith in the Lord. She knew her fate was ultimately in his hands.
Chicky was an essential part of the Carmine & Co. family. An excellent Colorist/Hairdresser that started our Color Department and continued on to have family. A beautiful daughter Brianna Gordon and Skye Gordon. They in turn gave her 5 beautiful grand babies and she loved being a grandmother.
She also was very talented and made zen-tangle art along with her beloved crafted cards. Towards the last 6 months of her life , she was in and out of hospital and then rehab physical therapy. It was during her last 3 weeks in patient rehab where she met Carlos and they fell in love. He then asked her to marry her.
Chicky was still in a lot of pain and rehabbing herself at home when she found the unconditional love from Carlos. He loves and misses her and we love and miss her too! The tears and memories are a tribute to her legacy . She is now in peace and for that we are grateful yet heartbroken
for a a person who truly lived for today with joy , laughter , and a sassy sense of humor. We will miss you Chicky!
Love,
Your Carmine & Company Sisters!